Spring in Denver is a wonderful time for dog owners and their furry friends to explore the city and enjoy the beautiful weather. The city offers a wide range of dog-friendly activities, events, and destinations that are perfect for spending quality time with your pup! From outdoor festivals to hiking trails and dog-friendly restaurants, there's something for everyone. Here are some of the best dog-friendly spring events and activities to check out in Denver: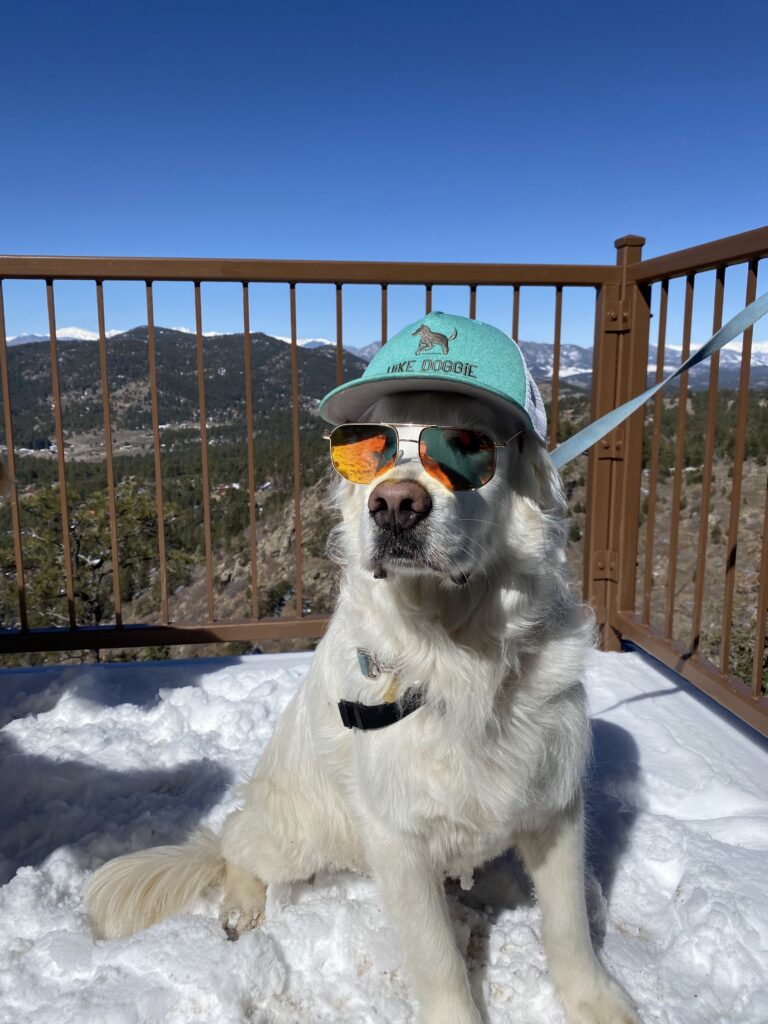 Dog-Friendly Events in Denver
1. Adoptable Puppy Social Hour at the Dog House Denver. Denver Yoga Social is hosting a social hour with adoptable dogs on April 15th. Come socialize with other humans, meet dogs that need adopted, and enjoy lots of puppy kisses!
2. "Barks & Brews" at Resolute Brewing Company: The "Barks & Brews" event at Resolute Brewing Company is the perfect way to relax with your dog on a Saturday afternoon. Taking place on the first Saturday of every month, this event offers craft beer, food trucks, and plenty of activities for your furry friend. A portion of the proceeds goes to local animal shelters, so you can feel good about having fun while supporting a good cause.
3. "Mile High Flea Market": The Mile High Flea Market is a popular outdoor festival that takes place in Denver. With over 200 vendors selling locally-made goods, vintage clothing, and more, this is the perfect opportunity to shop local and enjoy time with your furry friend. Dogs are welcome to join in on the fun and enjoy the food trucks and activities. The Denver Flea Market is a perfect place for a weekend outing with your dog.
4. "Hops & Harley" in Berthoud: If you're willing to venture outside of Denver, "Hops & Harley" is a dog-friendly event that takes place in Berthoud. This event features live music, food trucks, beer, and a dog walk. This event raises awareness about puppy mills, and proceeds go to support the Harley's Dream foundation.
5. "Dog-Friendly Brunch" at Linger: Linger is a popular restaurant that offers a dog-friendly brunch on their outdoor patio. This is a great way to enjoy delicious food while your furry friend lounges by your feet.
6. "Doggie Dip Day" at Pirates Cove Aquatic Center: Dogs love to swim, and "Doggie Dip Day" at Pirates Cove Aquatic Center is the perfect opportunity to let them indulge in their favorite activity. The event takes place at the end of the season and is a chance for dogs to swim and play in the pool. There are also vendors and activities for both dogs and their owners to enjoy.
Pet Friendly Travel also has a great article with several other doggie swim days in Colorado this summer! .
7. "Barks & Brews" at Great Divide Brewing Company: Great Divide Brewing Company has an outdoor patio where well behaved dogs can hang out with their parents! Enjoy a craft beer and delicious food from food trucks while your pup hangs out with you.
Colorado Brewery List also had an extremely helpful map and list of many other dog friendly breweries in Colorado. Tip back a cold one and enjoy the sunshine with your loved ones!
These are just a few of the many dog-friendly events happening in Denver during the spring. Be sure to check them out and enjoy quality time with your furry friend while discovering what Denver has to offer. Remember to always be a responsible pet owner and follow the guidelines and rules of each event to ensure the safety of your dog and the enjoyment of others.
Additionally, be sure to check out local parks and hiking trails for dog-friendly adventures. Spring is a great time to explore the many outdoor areas in Denver and take advantage of the warm weather. Some popular hiking trails that are dog-friendly include the Cherry Creek Trail, the Mount Galbraith Loop Trail, and the Green Mountain Loop Trail. Regular hiking with your dog has many benefits, both mental and physical.
Overall, Denver is a fantastic city for dog owners and their furry friends to explore and have fun during the spring season. There are numerous events and activities to choose from, including outdoor festivals, dog-friendly restaurants, hiking trails, and more. Remember to always keep your dog's safety and well-being in mind, and enjoy all the city has to offer!