Are you a dog lover with a passion for craft beer? Get ready to embark on a tail-wagging, hop-filled journey as we delve into the top 15 dog-friendly breweries near Denver! This doggone good list is designed to satisfy both your taste buds and your furry friend's desire for excitement. Denver, renowned for its canine-loving culture and thriving craft beer scene, offers the pawfect combination for an unforgettable experience.
Picture this: you and your loyal companion, tails wagging in anticipation, step into a vibrant brewery. The air is filled with the aroma of freshly brewed beer. As you take your seat on the dog-friendly patio, your furry friend is greeted with a water bowl and perhaps even a tasty treat. And why is this? Colorado breweries know how to roll out the red carpet for our four-legged pals!
If you are new to bringing your dog to public places, such as breweries, AKC has a great article on Training Dogs to Behave in Public. Remember, know your dog! Not every pup handles situations the same, so make sure to know what's best for them and what their comfort level can handle.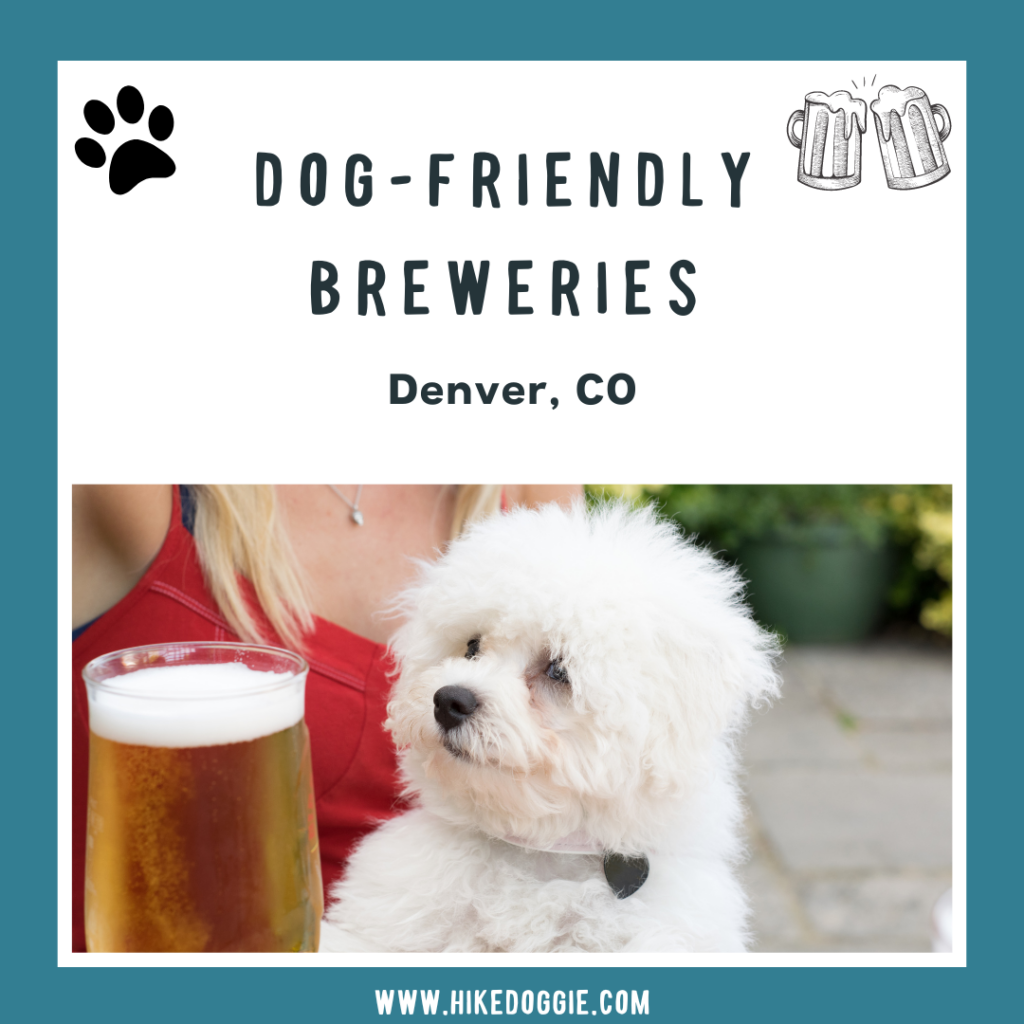 9 Dog-Friendly Breweries Near Denver
Address: 2920 Larimer St, Denver, CO 80205
This hound-welcoming brewery offers a spacious patio where you and your pup can enjoy their pawsitively awesome craft beers. All while soaking in the friendly atmosphere.
Address: 7045 E 38th Ave, Denver, CO 80207
Station 26 Brewing Co. combines a woof-tastic beer selection with a large outdoor patio that welcomes dogs. It's a pupper paradise!
Address: 1695 Platte St, Denver, CO 80202
This brewery not only crafts award-winning beers but also rolls out the welcome mat for dogs on their spacious outdoor patio. With the food trucks and craft beers on site, it is a human and pup's delight!
There are also several other locations around the Denver area; including the Lowry area, Downing St, and even one in Old Towne Arvada.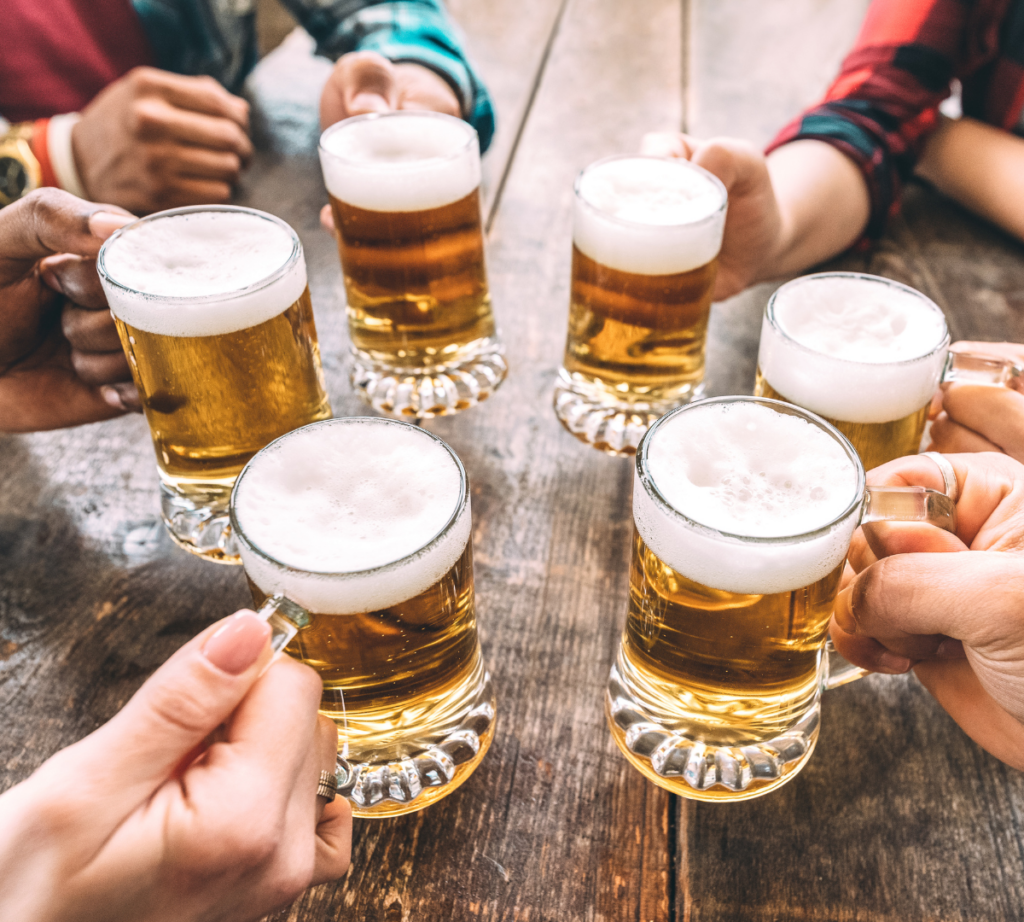 Address: 4526 Tennyson St, Denver, CO 80212
Call to Arms Brewing Company invites you to their outdoor seating area, where you can sip on their innovative beers while your dog makes new furry friends. It's a pawsitively delightful experience, making it one of the best dog-friendly breweries around.
Address: 1308 East 17th Avenue, Denver, Colorado 80218
Alpine Dog Brewing Company not only opens its doors to dogs but also actively supports local animal rescue organizations. Sip on their brews while your pup wags its tail in appreciation!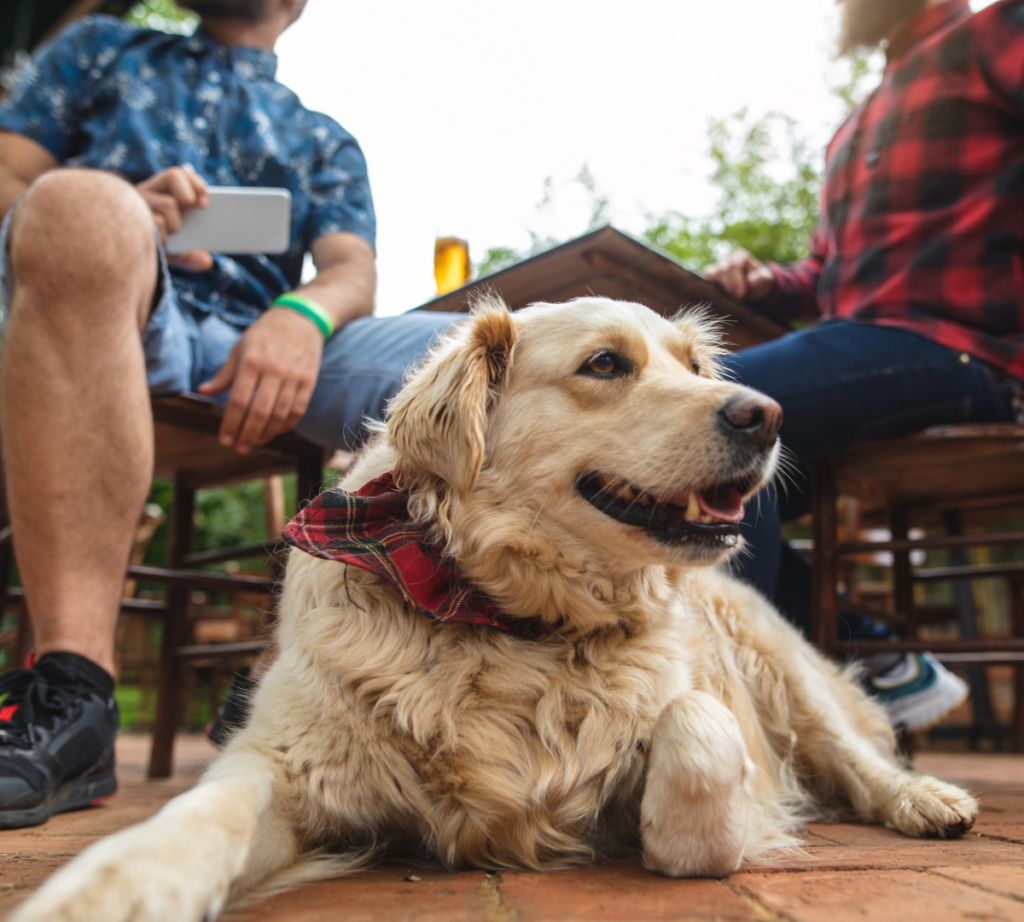 Address: 2501 Sheridan Blvd, Edgewater, CO 80214
Joyride Brewing Company's outdoor seating area welcomes dogs with open paws, creating a lively and inclusive atmosphere for all beer-loving canines and their humans.
Address: 470 Broadway, Denver, CO 80203
Banded Oak Brewing Company opens its patio to dogs, allowing you to sample their barrel-aged beers while your pup enjoys the doggone good vibes.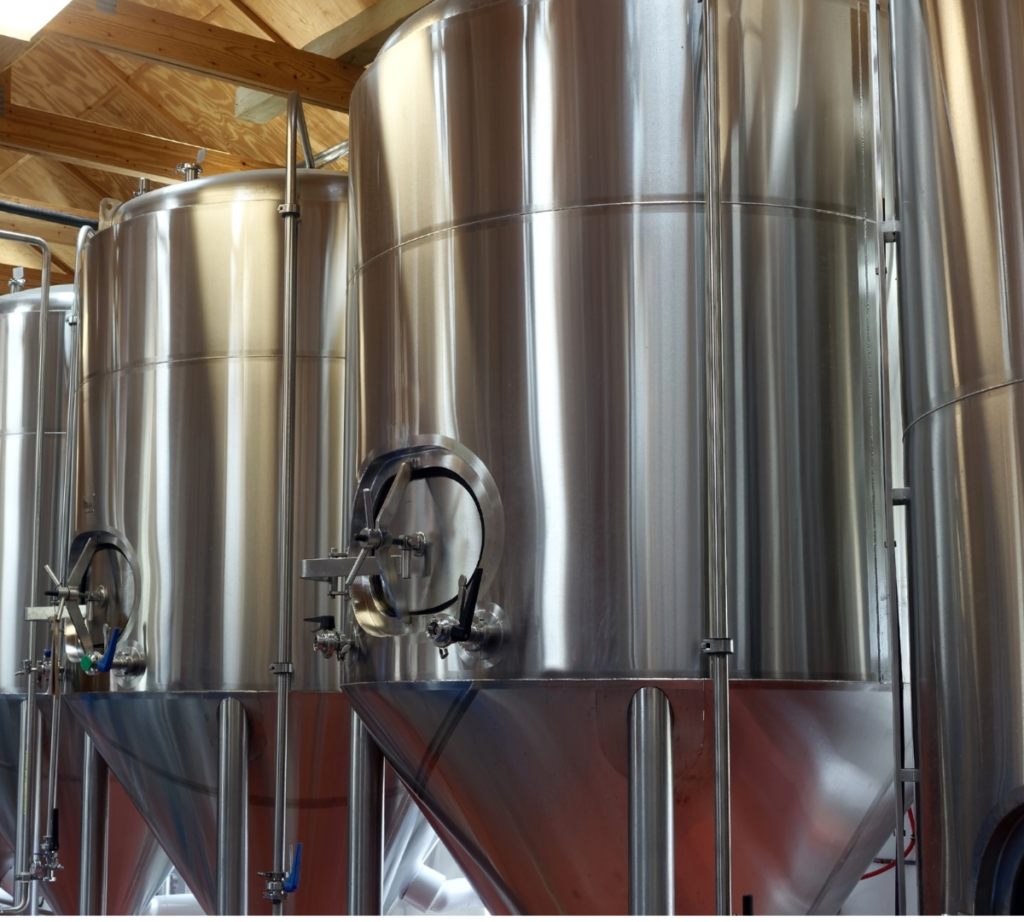 Address: 6733 W Colfax Ave, Lakewood, CO 80214
WestFax Brewing Company's dog-friendly patio offers a tail-wagging experience, where you can appreciate their wide range of beers while your pup enjoys the outdoor ambiance.
Address: 925 W 9th Ave, Denver, CO 80204
Renegade Brewing Company's outdoor seating area embraces our furry friends, allowing you to unwind and relish their diverse beer selection in the company of your loyal companion.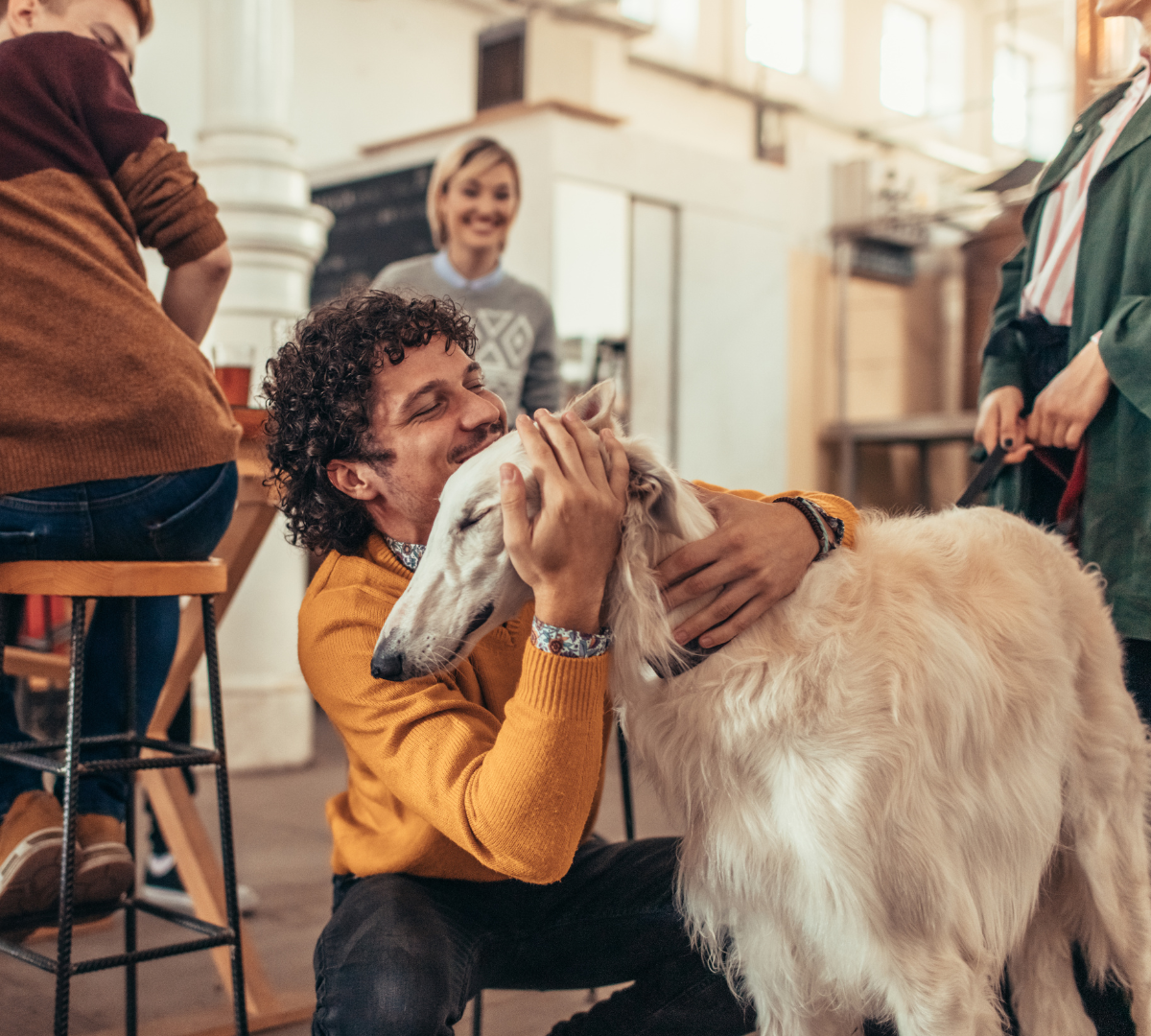 Denver's flourishing craft beer scene and dog-friendly culture blend seamlessly to create a truly pawsome adventure. The top 9 dog-friendly breweries near Denver promise a woof-tastic experience where you can enjoy exceptional brews while your four-legged friend soaks up the fun alongside you. Remember to adhere to each brewery's guidelines and ensure your pup is well-behaved, making it an enjoyable experience for all.
If you are looking for other dog-friendly events for you and your dog to enjoy near Denver, also check out Denver's Best Dog-Friendly Spring Events. So, grab your leash, round up your furry companion, and get ready for a wag-worthy journey filled with delightful beers and cherished moments. Cheers to the best of both worlds—dogs and beer!